Since 1952
we are the source of Greece's most exciting tours and the One Stop Shop for the famous One Day Cruise to Hydra, Poros and Aegina Islands!
Travel with luxurious cruise ships
Experience Greek hospitality by the cruise ship's professional staff
Explore not only 1 but 3 of the most picturesque Greek islands; near by Athens City; in just a day
We are committed to bringing you the best quality for the best price.
Our goal is to provide you with the unforgettable memories and make you want to come back in the future!
The reputation gained by the company has allowed us to successfully serve more than 4 million happy travelers through the years.
Join us on the One Day Cruise any day of the year as we operate 365 days all year round.
Our Live Multilingual Support Center operates daily in order to give our beloved customers the best travel experience.
365 days a year, from 06:30 am – 10:00 pm at Tel.: +30 210 428 5 500
You can also reach us by E-mail: [email protected]
Location
Our headquarters are located in the heart of Athens @ 44, Leoforos Vasilissis Amalias (Avenue) – near the Acropolis Metro Station
Click here to find Us on The Map
We are approved by: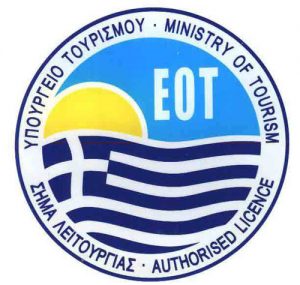 The Hellenic Ministry of Culture and Tourism & Greek National Tourism Organization
G.N.T.O. License number MHTE: 0206E60000872101
Legal Information
UNIQUE DESTINATION TRAVEL IKE
VAT.: 801502036 – D' ATHENS
Travel Agency – Tour Operator
44, Leoforos Vasilisis Amalias (Avenue)
105 58, Athens – Greece – Europe
Tel.: +30 210 428 5 500
Banking
Wire transfer should be made to:
Bank: PIRAEUS BANK
Account Name: UNIQUE DESTINATION TRAVEL IKE
IBAN Account number: GR 6301 7210 3000 5103 1022 04834
Our details for overseas payments are:
SWIFT Code: PIRBGRAA
Bank Branch Address is:
23, AKTI MIAOULI Avenue
185 35, PIRAEUS – GREECE
It is important that you also email to [email protected] with full payment details so that we can allocate your payment.
After the payment has been received we will inform you immediately with details by e-mail.
**Note: All bank transactions require 3-4 working days to go through.
The tour/service cannot be confirmed unless the money appear on our bank account.
Partial Deposits made for services for any future date are NON refundable.
Custom Amount Payment
The Custom Payment is used when the amount due for the services ordered has been confirmed by email from "Unique Destination Travel IKE"
Once you input the payment amount and booking details – services you pay for – you will be taken to SECURE PAYMENT PAGE  where you can use your credit card to pay for.
Once the payment for the services is finished you will receive an automatic confirmation voucher to your stated email address.
Click -Here- to proceed to Secure Custom Payment Page.
Updated: 15 September 2022
About The Cruise Offering By Unique Destination Ltd.
Average rating:
43 reviews
Jun 25, 2022
Tout était excellent.
Tout était parfait. Les organisateurs étaient extrêmement aimables.
Jul 24, 2019
Εξειρετική Απόδραση!
Τη συστήνω ανεπιφύλακτα! Ευγενικό προσωπικό, ζωντανή ορχήστρα για να το ζήσεις σε όλο το μεγαλείο και -προς μεγάλη έκπληξη- εξαιρετικό φαγητό!
Jul 22, 2019
Great trip!!
Wonderful!!
Jul 5, 2019
Always on time
They all say we will aswer you after 5 minutes and a day goes by and you don't get a reply! These guys really do answer within a minute! They are amazing! Personaly made feel secure with what type of agency I was dealing wit..
Jul 1, 2019
Very Helpful
We were very impressed by the professionalism and the services provided. A big thank you to the staff!!
Jun 20, 2019
magnific
amazing
Jun 19, 2019
Athens One Day Cruise - VIP CLASS
Very well organised, I had a blast!
Jun 11, 2019
Excellent service
Best service ever!
Jun 11, 2019
Μονοήμερη Κρουαζιέρα στα 3 Νησια Ύδρα, Πόρο, Αίγινα
Μ'άρεσε που είχαμε ελεύθερο χρόνο στα νησιά. Κολύμπησα στην Αίγινα και στην Ύδρα μέσα σε ενα διάστημα μερικών ωρών!!
Τέλειο!
Jun 4, 2019
Staff on board was amazing.
Bus arrived on time. Congratulations.
Page 1 of 5:
«
‹
1
2
3
4
5
›
»